Getting ahead of the holiday madness will take a lot of pressure off so you can enjoy the important things. Here are some fun holiday cards friends and family will love.
Kansas City is a beautiful place. The full moon adds its glow, shimmering on Brush Creek, to the already brilliantly illuminated Country Club Plaza Shopping Center during the Christmas season.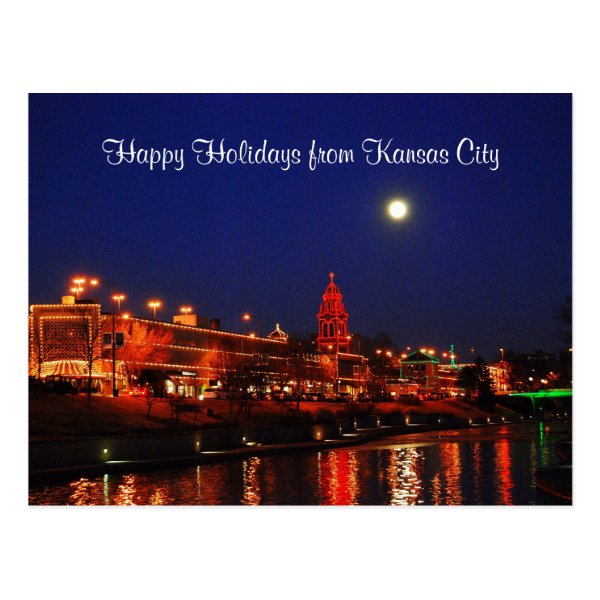 Happy Holidays from Kansas City Plaza Lights Postcard
by
catherinesherman
color postcard printing
by zazzle.com
A beautifully decorated Christmas tree reaches to the ornate and colorful ceiling of Union Station in Kansas City, Missouri.
Union Station Christmas Tree, Kansas City Missouri Postcard
by
catherinesherman
Look at other Missouri Postcards at
zazzle.com
Created in 1922 as the first suburban shopping center, the Spanish-style Country Club Plaza in Kansas City, Missouri, is decked out in holiday lights every year from Thanksgiving to mid-January.
Kansas City Plaza Lights Postcard
by
catherinesherman
Shop for Kansas city Postcards online at
Zazzle.com