Love shows in many forms, such as holding hands with someone special, beautiful architecture, a painting, a house of worship, and marriage.
A small door opens in the larger double doors of the Iglesia de la Compania de Jesus (Church of the Society of Jesus) in Cusco, Peru. The Society of Jesus (Latin: Societas Iesu, S.J., SJ or SI) is a male religious congregation of the Catholic Church.
Cusco Church Aqua Door Poster
by
catherinesherman
Find more Cusco Posters at
Zazzle
A paint-dabbed canvas sits on a colorful chair while an easel awaits an artist's new canvas on Canyon Road, the art district in Santa Fe, New Mexico.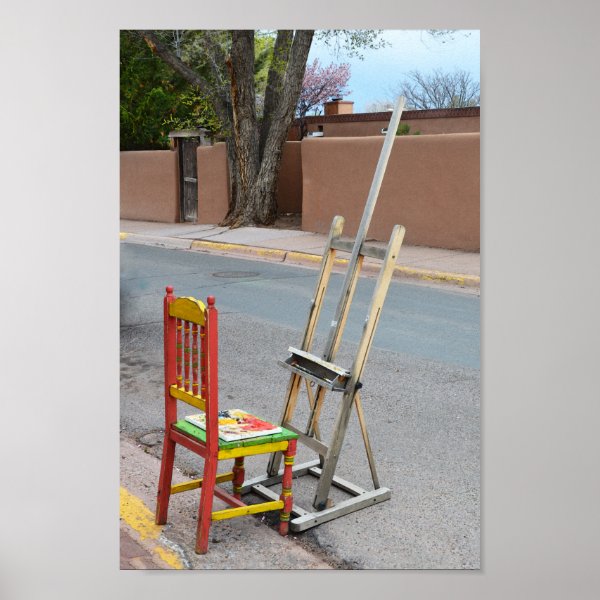 Canyon Road Artist Chair, Santa Fe Poster
by
catherinesherman
Browse more Canyon road Posters at
Zazzle
A pair of beautiful arched doors welcome worshipers to St. James Episcopal Church in Woodstock, Vermont. Beautiful flowers in pots adorn each side of the entrances. Established on the green in Woodstock, Vermont in 1827, St. James is a parish of the Episcopal Diocese of Vermont, a part of the worldwide Anglican Communion.
Woodstock, Vermont, Church Doors Poster
by
catherinesherman
Check out Woodstock Posters online at
zazzle
A bride and groom pose for photographs on a bridge over the Griboedov Canal in front of the The Church of the Savior on Spilled Blood in St. Petersburg, Russia. This Church was built on the site where Emperor Alexander II was fatally wounded in March 1881 by an assassin.
Bride and Groom at St. Petersburg, Russia, Church Poster
by
catherinesherman
View another
fine art print
at zazzle
Two lovers hold hands as they ride their bicycles in Copenhagen, Denmark. What a romantic sight as these beautiful young people lightly hold hands, her fingers clutching keys, as they speed expertly along the street.