If you find yourself in Kansas City then here are a few interesting places to visit.
Grinter Sunflower Farm, which is actually near Lawrence, KS, about 45 minutes west of Kansas City, is a beautiful place to visit in early September. It's family friendly and a great outdoor activity. The sunflower is the Kansas state flower!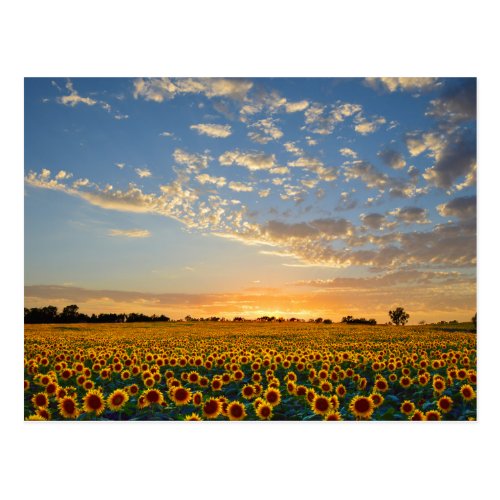 Sunflowers at Sunset Postcard
by
catherinesherman
Browse Sunflower Postcards online at
Zazzle.com
2. This beautiful relict mill from the 19th century still stands as a testament to the industry of Kansas settlers. The Drinkwater & Schriver Flour Mill, built in 1875, is on the Cottonwood River in Cedar Point, Kansas, in Chase County.
3. The Walnut Grove School was established in 1878 in Olathe, Kansas, and in use as a school until 1951. Students living within miles of 116th Street and Pflumm in Olathe attended this one-room school. The original Walnut Grove School building was moved to its present location on the campus of Walnut Grove Elementary School, 11800 Pflumm, where it was restored.
Walnut Grove School, Olathe, Kansas Postcard
by
catherinesherman
color post card printing
from zazzle.com
4. In 1906, the Kansas Daughters of the Revolution placed Santa Fe Trail Marker Number 35 near Canton, Kansas. The Old Santa Fe Trail was the path across the states of Missouri, Kansas, Colorado and New Mexico. The DAR's marking of the trail involved the placement of ninety-six granite stones across the 500-mile route in Kansas. The Colorado DAR placed additional markers along the trail in Colorado.
Santa Fe Trail Marker #35 in Kansas Postcard
by
catherinesherman
Look at more Daughters of the revolution Postcards at
zazzle
5. The Rosedale Arch is dedicated to the citizens of Rosedale, who served in World War I. Rosedale is a neighborhood district and former municipality on the southern edge of Kansas City, Kansas. The Rosedale Arch was inspired by the Arc de Triomphe in Paris and was designed by John LeRoy Marshall, a Rosedale resident.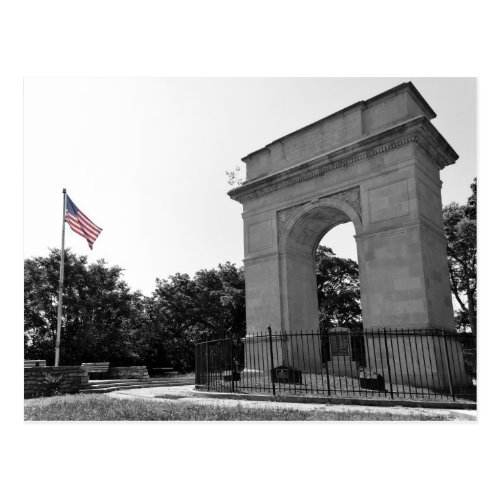 Rosedale Memorial Arch and Flag, Kansas City, BW Postcard
by
catherinesherman
Browse Rosedale Postcards online at
Zazzle.com